Overview
Media
Fandom
Share
Overview
Two young men with the same birthday have totally different lives. Benny Chan is from a rich family while Steven Ma is poor and they both hope to change their destiny with tui bei tu.
Series Cast
We don't have any cast added to this TV Show. You can help by adding some!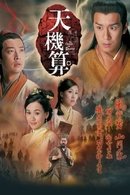 — | 20 Episodes
We don't have an overview translated in English. Help us expand our database by adding one.
Content Score
Still needs a little work.