Episodes
6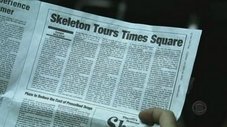 After a skeleton is found on a tour bus and turns out to be over a decade old, Mac and the team use the backpack they have found to track the belongings to a young man named Aaron Moreland, only to learn that the body they have cannot possibly belong to him. By tracing the victim's shirt, detectives are led to a youth center worker who claims not to remember the boy, but is hiding an old secret of his own.
Read More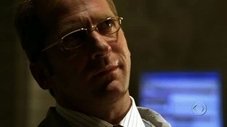 Mac and Stella investigate the electrocution death of a man found in a subway tunnel. Danny investigates the murder of a gallery owner whose death is connected to the mob. Aiden and Flack investigate the death of a construction worker.
Read More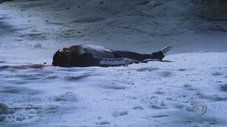 The body of a young trapeze artist is found folded into a box on Coney Island, leading Mac and Stella to the circus where they find themselves embroiled in a real-life Romeo and Juliet story between the dead contortionist, Lukas, and a trapeze arist, Anasuya. Danny and Flack find a woman's body in a laundry chute and learn that she was actually the former sorority sister of the woman who lived in that building, and turn their suspicion to the abusive husband the woman was hiding from.
Read More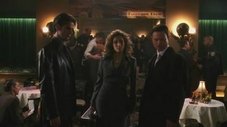 When the body of a young woman is discovered at a laundry facility, the bed sheets she is wrapped in lead Mac and Stella back to an upscale New York hotel that houses diplomats from around the world when the United Nations is in special session. Meanwhile, Danny and Aiden investigate the death of a homeless man found dressed as a human statue. By all accounts, the prank is deemed a misdemeanor, but Danny decides to delve further and his refusal to stop the investigation puts him at odds with Mac.
Read More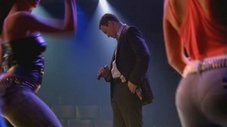 Mac, Stella and Flack investigate the death of a young dancer who recently won the lottery, and it isn't long before they realise that her death is connected to Lindsay's investigation concerning the death of a tram driver. Danny and Hawkes look into the murder of a local fish merchant, and soon find their way to a jealous friend who was angry that their child didn't get into a prestigious school.
Read More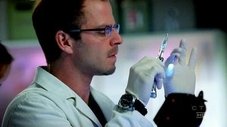 Stella is invited to an art gallery where she sees several paintings done by an artist named James Golden. Stella thought she was going to Frankie's place and not to an art gallery. Outside the exhibit two people are kissing and one of them is shot in the back with an arrow.
Read More