Episodes
5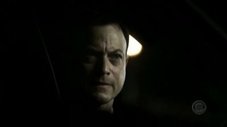 The team finds three young women, all of whom appear to have been brutalized in the same way. The only witness they have is the surviving young woman, who can communicate only through blinking. Photographs found at one of the crime scenes lead the team to a couple that had sponsored one of the victims, and the boyfriend who claims he hasn't spoken to her in weeks.
Read More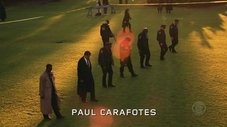 After mounted officer Valasquez is shot down in the park, Mac goes looking for the bullet that killed the officer only to learn that it is lodged in the horse's spine and cannot be removed without being fatal to the horse. The investigation leads them to a local street vendor, but stalls when the D.A. asks Mac not to do anything to risk the horse until after the woman who donated it has a chance to say goodbye. Aiden investigates the body of a young man, Lenny Starks, who was found face-down, dead in the street. Aiden traces the young man to a local pizza parlor where she faces intimidation from the bookies who use it as a gambling front.
Read More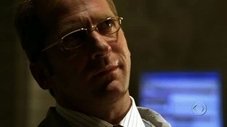 Mac and Stella investigate the electrocution death of a man found in a subway tunnel. Danny investigates the murder of a gallery owner whose death is connected to the mob. Aiden and Flack investigate the death of a construction worker.
Read More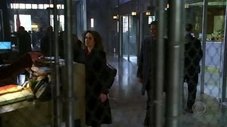 The team's investigation into the death of Hannah Bloom, who died at her own wedding, is put on hold when her father refuses to allow them to perform an autopsy until after his daughter's body is blessed by a rabbi. Danny and Mac turn their attention to the woman who trained the doves who were supposed to be released, but cannot tie her directly to Bloom, who died from formaldehyde poisoning. Stella, Flack and Aiden investigate when a hand is found deep underground, and soon realise that the dead man, Rick Amadori, chewed off his own hand. It seems like a slam dunk when the son of a man Amadori killed three years earlier confesses to the crime, but things aren't as easy as they seem.
Read More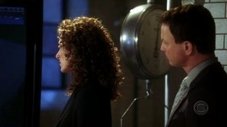 When young gang members murder the owner of an upscale Bronx wine store, the CSI's must work to find evidence that ultimately ties someone to the crime. Before dying, the storeowner makes a statement to police identifying his attackers as young gang members. Tempers flare when the murder investigation reunites Detective Flack with his long-time mentor and friend Sergeant Gavin Moran, who was the first to arrive at the crime scene. Meanwhile, Danny and Aiden investigate the death of an influential movie producer found dead on the canopy of his Chelsea apartment building.
Read More