Overview
Sydney Bristow, an agent who has been tricked to believe she is working for the U.S. government, is actually working for a criminal organization named the Alliance of Twelve. Upon learning this, Sydney becomes a double agent for the real CIA.
Featured Crew
Creator
Last Season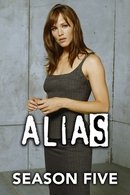 2005 | 17 Episodes
The final season kicks off with a shocking revelation and never lets you catch your breath as superspy Sydney Bristow faces one mother of a challenge. Old enemies and favorite guests return for the action-packed series finale.
Find out where to watch this on:
Facts
Status Ended
Network American Broadcasting Company
Certification
Meaning

Children 16 or older admitted, nobody under this age admitted.
Type Scripted
Original Language English
Runtime 60m, 41m
Homepage -
Content Score
Almost there...