Overview
Media
Fandom
Share
Episodes
3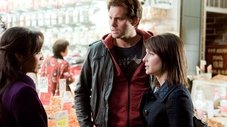 Cate and Baze are paid a visit by a social worker whose job it is to evaluate both of them and determine if they are fit parents. Lux is torn when her boyfriend, Bug, and best friend, Natasha, suggest that Cate and Baze may not be in it for the long haul and that Lux should return to her old life and the people who love her most of all. Meanwhile, Cate is pressured by the executives at the radio station to deny that she has a daughter in order to save her job.
Read More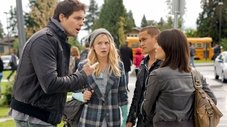 When Baze tells his parents about Lux, they insist on planning a dinner at which they can meet their granddaughter and Cate. Cate reluctantly agrees to go to the dinner and is further annoyed when her overbearing mother and neurotic sister show up unexpectedly. Meanwhile, when Cate hears about a gang fight at Lux's school, she immediately decides to have Lux transferred to her and Baze's alma mater, Westmonte.
Read More
With her wedding on the horizon, Cate decides to take a road trip with Lux to find her father, Gordon (guest star Peter Horton), who abandoned her when she was a little girl. Meanwhile, when Bug's "friends" trash Baze's bar, Lux invites Baze to join her and Cate on the road trip, allowing Bug some time to repair the bar before Baze discovers the truth.
Read More