Episodes
5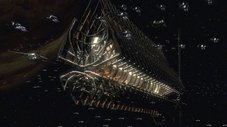 The Battlestars Galactica and Pegasus face a new Cylon target, a "Resurrection" ship, while a power struggle threatens to result in all-out war among the human fleet.
Read More
The struggle between Adama and Cain is temporarily put on hold while the two Battlestars combine forces for an assault on the Cylon Resurrection Ship. Apollo faces a momentous decision and Baltar takes an interest in Gina, the Cylon prisoner.
Read More
This episode takes us back to the time when Lee Adama was commanding the Pegasus. We are introduced to Kendra Shaw, acting 2nd in command on the Pegasus.
1 raptor has gone missing and a rescue mission is launched to recover it. We see Kendra's arrival on the Pegasus just before the first cylon attack and her rise through the ranks in the aftermath of the attack. She had to make tough descisions to ensure the survival of the BSG, following Admiral Cain's lead.
Read More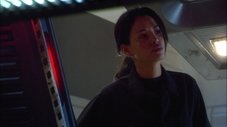 A continuation of Razor, with a focus on Kendra Shaws point of view. The search and rescue mission changes when the crew discovers an old Cylon ship with the first version of the humanoid cylons onboard.
The story is told in flashbacks, taking us back to the days when the Pegasus was flying solo, and even back to the first Cylon war.
Read More