Episodes
7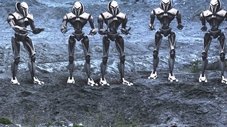 Adama plans to return to New Caprica and drop off a surprising person to act as a liaison between Galactica and the Resistance. Tigh's insistence on the use of suicide bombers and ever escalating violence stuns even the fellow leaders of the Resistance. Eventually, the suicide bombings cause the Cylon occupiers to crackdown on their human subjects.
Read More
Sharon helps the Resistance on New Caprica as Adama leads Galactica on a dangerous rescue operation. Tyrol races to save Cally from the execution squad. Meanwhile Anders uncovers treachery among the humans. Number Three meets the Oracle Selloi after having strange dreams about the temple.
Read More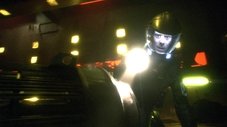 Lingering feelings of rage lead Saul Tigh and Kara Thrace to cause problems aboard Galactica between the survivors from New Caprica and those who stayed with the fleet during the Occupation. Baltar assists the Cylons in an attempt to stay alive and uncovers details about Cylon civilization. A Cylon baseship falls victim to a mysterious disease.
Read More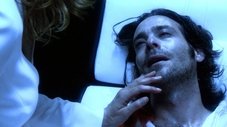 Apollo formulates a plan that threatens the very existence of the Cylon culture. Adama and Roslin must decide whether to follow through on the plan to use a biological weapon against the Cylons. D'Anna Biers (Number Three) believes Baltar knows who created the virus that infected and disabled the Cylon baseship. She is willing to take extreme measures to learn the truth.
Read More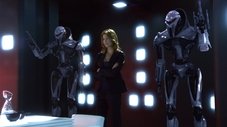 The Cylons learn that the Final Five are in the Colonial fleet. Some of the Cylons want the Cavil model to stop lobotomizing the Raider ships. Starbuck desperately tries to convince the others that the fleet is going the wrong way in their search for Earth.
Read More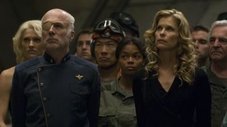 The Galactica is launching a rescue mission to retrieve Hera Agathon from the "colony", a heavily armed and defended Cylon base located near a black hole. They manage to rescue Hera, and in the end, the fleet finds a new planet to settle on, which they come to call Earth.
Read More