Overview
Media
Fandom
Share
Overview
Nashville Star is an American reality television program. It was last produced and transmitted during mid-2008 on NBC, following five seasons on USA Network. It premiered on March 8, 2003, and its five seasons on USA made it the longest-running competition series on cable television. In Canada, the show aired on CMT through season 5, but moved to E! beginning with season 6. CMT in the United States reaired each episode in season 6.
It was similar to American Idol, in that performers had to sing to impress both celebrity judges and the public via call-in and/or internet votes. Unlike American Idol, however, the performers were limited to country music. This restriction was relaxed for Season 6, allowing for the finalists to choose from many genres of music, but the songs were arranged to maintain a country sound.
On March 13, 2009, it was confirmed that the series had been canceled by NBC and would not be returning for a seventh season.
Last Season
2008 | 9 Episodes
Season 6 of Nashville Star, the annual reality show and singing competition, premiered on NBC on June 9, 2008 at 9PM Eastern/Pacific. The show moved to NBC from USA Network, which had inaugurated the show and broadcast it for five seasons. For the first time, auditions were open also for duets and singing trios. The first 5 seasons on USA Network only allowed for solo acts. Billy Ray Cyrus hosted the sixth season. The season featured judges Jeffrey Steele, John Rich, and Jewel. For the first time, the judges were also acting as mentors to the finalists, and John Rich would produce the winner's album. The winner would get a recording contract with Warner Bros. Records, a Toyota Tundra pickup truck, and the opportunity to perform at the 2008 Summer Olympics in Beijing. The performance, which had been set for the closing ceremony, was canceled for unknown reasons. Guest performers for the 2008 season included Taylor Swift, Trace Adkins, and Danity Kane. Melissa Lawson won the 6th series with Gabe Garcia second, Shawn Mayer third and Coffey Anderson fourth.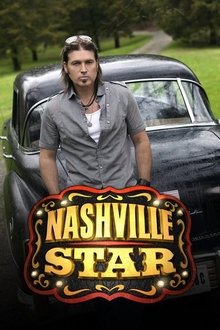 Content Score
Just a little bit more...