Episodes
5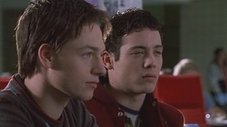 Much to resident thespian Dr. Abbot's chagrin, Andy begrudgingly auditions and is offered the lead in Everwood's production of ""The King and I."" As Dr. Brown struggles with his lines, Ephram struggles with his emotions when his intense feelings for Amy are complicated by Colin's (Mike Erwin) desire to be his friend.
Read More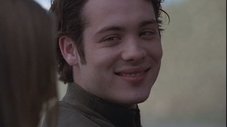 As the day of Colin's (guest star Mike Erwin) surgery approaches and emotions run high, Andy takes Ephram and Delia on a road trip to his old medical school to consult with his mentor, Dr. Donald Douglas (guest star Philip Baker Hall). Back in Everwood, Colin kidnaps Amy and Bright in the middle of the night to surprise them with a special day of memories and hopes for the future.
Read More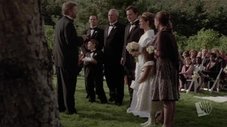 Dr. Abbott suspects that Linda and Andy like each other more than they should, so he decides to set his sister up with more appropriate suitors. Meanwhile, Ephram finally has the courage to tell Amy how he really feels about their relationship, but he is confused by his feelings for Madison, who comes to the rescue when Ephram needs help to pass his driving test. Meanwhile, Andy tries to help the soon-to-be-remarried Reverend Keyes (guest-star Tim DeKay) cope with his impending blindness, but the minister would rather leave his fate to God than attempt a new treatment that might save his sight.
Read More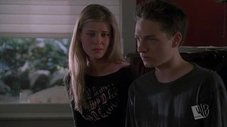 Amy moves back home, but finds adjusting to her old life difficult, especially after her parents (Tom Amandes and Merrilyn Gann) discover she's taking birth control pills and her former friends give her the major cold shoulder. Elsewhere in Everwood, Ephram thinks Madison is going to break up with him and Andy testifies on behalf of Nina as she and her recently out-of-the-closet ex-husband (guest-star Dylan Walsh) battle for sole custody of their son.
Read More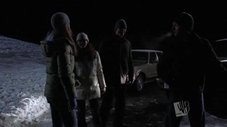 Nina finds Andy and Amanda (Anne Heche) together causing her to question Andy and her friendship with him. Meanwhile, Ephram and Amy convince a reluctant Hannah to ditch school for the day and take Bright along for the ride as the recover from sending out college applications. Lastly, Harold and Edna are forced to work together despite their hostility toward each other when a medical emergency comes up at his office with the water pipes bursting.
Read More