Episodes
7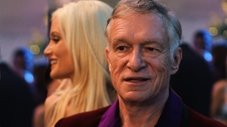 When Vince falls for a house outside his price range, he suddenly sees the value of doing a franchise film. Meanwhile, the boys get psyched for a slumber party at the Mansion – but Drama's been 'banned for life' by Hef; Eric pressures Ari to prove himself as a deal-maker; and Turtle puts his faith in big-ticket sleepwear.
Read More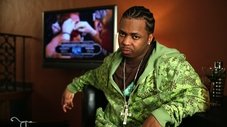 Vince, Eric, and Ari seek to find a resolution to scheduling conflicts that would prevent Vince from doing both Medellin and Aquaman 2. Turtle deals with Saigon's rising popularity, while Ari deals with his daughter's continued obsession with Max.
Read More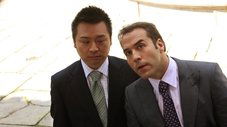 Vince increases his asking price for Aquaman 2, which forces Ari to ask the studio head for yet another favor. But Vince insists that Ari finds Drama a job before he'll accept any offer from the studio. Meanwhile, Eric's girlfriend and her best friend make him an offer he can't refuse, even if there are ground rules.
Read More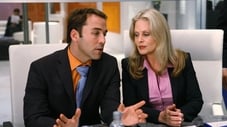 With the apparent loss of the Ramones project and with Ari to blame, Vince and the guys begin to look for other agents to represent him. Ari, hearing of Vince's shopping, fights with all his might to get back the movie. While looking at other agents, Vince realizes they are just too corporate for him and the "scumbag" Ari is the best in the business. However, since Ari cannot get the movie back, he tries to win Vince back with a corporate-style presentation himself. This backfires because the boys find Ari to be just like everyone else now and fire Ari as they walk out of his office.
Read More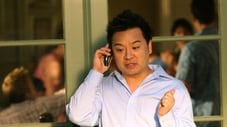 Making the right call on a crucial career move calls for Vince and the guys to search for clarity and guidance in the arid expanse of Joshua Tree National Park. Meanwhile, Lloyd assists Ari in his time of need.
Read More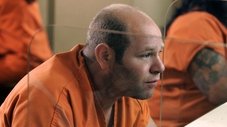 Ari wagers on a role for Vince in a game of golf with Alan Gray. After causing a televised car chase, Dom asks Vince to bail him out, but only Eric can afford it. Desperate for a job, Turtle agrees to be Drama's personal assistant.
Read More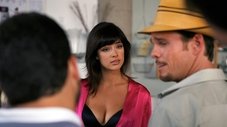 Vince gets a taste of the fashion world when he agrees to do a Dolce & Gabbana photo shoot with a gorgeous supermodel. Ari pays his respects at a funeral while he tries to work a deal for Vince.
Read More