Episodes
6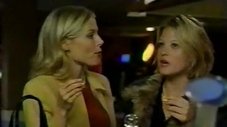 The families converge for the wedding, and Carol begins to have second thoughts after talking to her father about her parents' courtship; Warren enlists the help of Carol's sister Stella in writing a song for the bride, and the two hit it off better than Warren could have dreamed, leading him to seek out Eli for advice about women; Ed decides not to attend the wedding, but Carol begs him to reconsider; Jennifer encourages Ed to break up the wedding and he decides to go for it and ride up to the church on a white steed, but the horse he ends up with has other ideas; Dennis makes a painful decision to tell the truth at a crucial moment.
Read More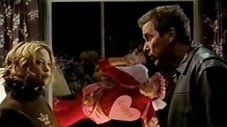 Ed becomes concerned about his legacy after taking a longevity test and learning that his life expectancy is ""only"" 83 years; Stella returns to Stuckeyville after breaking up with her boyfriend, who follows her there; hoping to cash in on the royalty market, Phil and Eli compete to create a new birthday song; Frankie and Leon come to a parting of the ways; Warren's high-flying approach to playing Cupid for Stella on Valentine's Day gets him the thank-you of his dreams.
Read More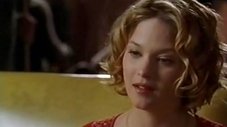 Frankie defends Ed when he's sued for breaking a man's thumb while rescuing him from a burning car; Molly contends with Ryan's disapproval as she gets closer to Sean; Warren refuses to let Stella pull away from him after their night together; Carol gives Ed a little relationship advice about giving Frankie relationship advice, and discovers a small truth about herself; Stella chafes as Carol tries to mother her.
Read More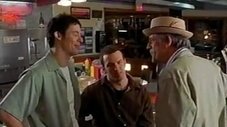 When Carol is discouraged after Ed spurns her feelings as ""not real"", Molly becomes the catalyst in helping Ed to rethink his position; Ed helps an old friend achieve his dream of making a movie; Nancy and Mike dip their toes into show business as Mike and Phil pester the star of the movie; claiming that it's never over between Ed and Carol, Frankie flees to Houston to visit Leon; Warren is heartbroken when Stella decides to return to Boston to finish school.
Read More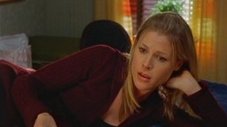 In the days before the wedding, Lloyd is back in town and back in trouble; Nancy and Mike are both under the weather, but not for the same reason; Carol is unhappy, and Ed is impressed, when Stella reconnects with an old flame; Warren's attempt to play a cute trick on a friend fulfills a fantasy from his past, but not in the way he, or anyone else involved, would wish; Shirley and Toby find each other and count the things they have in common; Dr. Jerome finally has something nice to say to Mike and Nancy.
Read More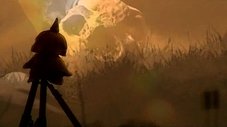 Eli takes pity on Phil's latest get-rich-quick scheme; Warren, Mark and Jimmy create a hilarious Ed and Carol tribute video for the rehearsal dinner, but Shirley is the one who really brings down the house with a special song; Mike feels a little lost as the best man in the face of the extensive groomsman experience and contacts displayed by Ed's cousin Mitch; Molly opens the door when a possible opportunity comes knocking; Ed gets a behind-the-scenes inspiration for a wedding day $10 bet from a surprising source; Ed and Carol hatch some truly hairbrained ideas in their quest for the appropriate theme for their wedding until Ed's inspiration leads them to the perfect place to start the next phase of their lives.
Read More