Overview
Media
Fandom
Share
Episodes
6
Following an explosion at a fish market, the NCIS: LA team partners with an undercover DEA agent to determine if the incident is an act of terrorism or a botched drug smuggling deal. Meanwhile, in Afghanistan, Granger and Kensi investigate a helicopter crash that could be tied to their ongoing search for the infamous white ghost.
Read More
When the NCIS: Los Angeles team and DEA uncover the cartel's plans to slyly transport billions of dollars' worth of cocaine from Colombia to the U.S. using a submarine, Callen and Sam must quickly locate the missing vessel. Meanwhile, Hetty is called to Washington in the aftermath of the controversial mission in Afghanistan.
Read More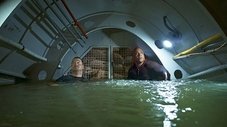 Callen and Sam find themselves trapped inside an armed submarine that terrorists are intending to use to hit an aircraft carrier in San Diego. Hetty goes against orders and forgoes her trip to Washington, as the team attempt to locate and save Callen and Sam and stop the terrorist attack.
Read More
The team searches for Jada (Ella Thomas), the woman Sam led to asylum in the United States four years ago, after she goes missing. Also, Kensi goes undercover with DEA Agent Talia Del Campo (Mercedes Mason).
Read More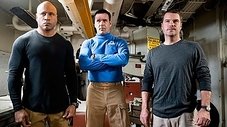 Callen and Sam travel to the USS Allegiance in the Persian Gulf to work with Navy Captain Harmon "Harm" Rabb, Jr. (David James Elliott) when the NCIS team uncovers ISIS sympathizers who are targeting military locations.
Read More