Episodes
4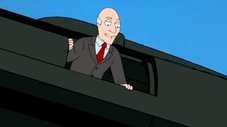 When the CIA is forced to make cutbacks and go on furlough, Stan volunteers to take a position as a college campus security guard. Meanwhile, Roger opens a bed and breakfast to boost the family's income.
Read More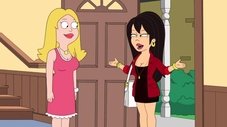 When Francine's sister Gwen comes to town, Hayley suspects she is up to no good. Meanwhile, Stan teaches Steve the art of hugging Aunt Gwen, and Klaus shadows Roger's dramatic comments.
Read More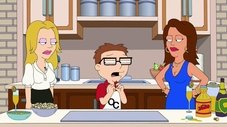 When Steve swears at Francine, she refuses to cook for him, and he becomes a successful chef, appearing on a popular morning show. Meanwhile, Stan thinks he can make people invisible by snapping his fingers.
Read More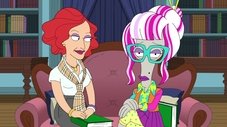 Roger loses his identity after becoming fascinated by a local dentist's wife. Meanwhile, Klaus throws a party when Stan and the kids are unable to move from being sore after working out.
Read More