Episodes
6
With a flair for the dramatic, Roger invites Stan to attend one of his acting classes.
However, tempers flare when they both audition for the same role, leaving them to duke it out for top dog.
Meanwhile, Steve and his friends get into a pillow fight when they try to plan the greatest slumber party ever.
Read More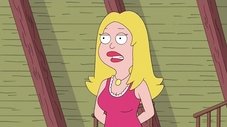 After an argument with Stan, Roger moves out of the house and is subsequently replaced. Meanwhile, Steve acquires a new job at Pearl Bailey High School.
Read More
When Steve has trouble crossing over into the "cool kids" social circle, Klaus and Roger place their bets to see how quickly Roger can make him cool. Everything they try backfires until Steve becomes the in-crowds designated driver. Meanwhile, Stan and Francine take turns pranking each other.
Read More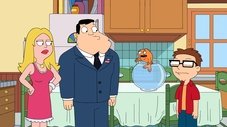 Roger acts as the family therapist as his alter-ego "Dr. Penguin" until he is sent out to fight the war in Iraq. Klaus decides to take Roger's role while he is away, but not without major ruckus being caused.
Read More
Roger rediscovers one of personas, Ricky Spanish, and remembers why he's the most hated person in Langley Falls.
Meanwhile, the child Stan & Francine sponsored in Africa suddenly shows up on their doorstep.
Read More
A talk show reveals that Francine was the toddler who, famously, was rescued from a well by a firefighter; Francine makes a discovery when she falls down the well on the anniversary of her rescue; Stan and Roger come up with a business idea.
Read More