Episodes
3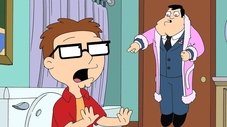 Steve is left home as the family plan a trip to Boston hoping to locate a college for Hayley. When his friends arrive they convince him to break the rules, resulting in them finding the controls to a military drone in Stan's study.
Meanwhile, after Stan leaves the plane to return home for his painkillers, Roger changes disguise from a little girl to a Stan constume so he can get served alcohol. When an air marshal notices that the girl is missing, he grounds the plane and investigates.
Read More
A talk show reveals that Francine was the toddler who, famously, was rescued from a well by a firefighter; Francine makes a discovery when she falls down the well on the anniversary of her rescue; Stan and Roger come up with a business idea.
Read More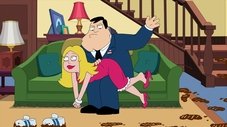 Francine tries to get Stan to spice up their sex life; Hayley tries to get back into dating and accepts a date with Snot.
Read More