Episodes
7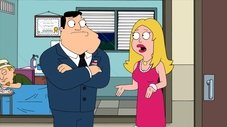 Stan fears he may not be Hayley's real father, so he goes back in time to find the truth. In doing so, he disrupts the past and must save the future.
Read More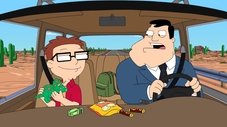 When Stan catches Steve playing imaginary games with his toys, he decides to take his son down to Mexico to help him become a man. But the trip takes a turn for the worse when Stan and Steve are kidnapped by a drug cartel, and it's up to Steve to break himself and Stan out of captivity.
Read More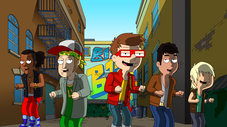 Francine thinks Stan spends too much time with his friends; a boy band recruits Steve and his friends for a music video.
Read More
When Steve starts acting like a spoiled brat during the holidays, Stan takes him to see his incarcerated Grandpa Jack, who tells him the story of how he caught Minstrel Krampus, a legendary demon who punishes naughty children on Christmas. Stan decides that releasing Krampus is the only way to straighten out Steve's attitude. But when Krampus kidnaps Steve, it's up to Stan and Roger to get him back. Meanwhile, Hayley gets a job at the airport, but quickly realizes that she might not be cut out for customer service.
Read More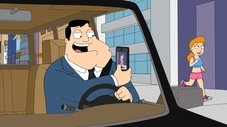 Stan's co-workers at the CIA teach him about "rubbernecking," the art of checking out other women on the sly, away from the gaze of their wives. But when Stan causes a massive accident in an attempt to take a picture of an attractive jogger, he's interviewed by an intimidating insurance inspector who may rat out Stan to Francine. Meanwhile, Roger and Klaus spill wine on the Smiths' brand new couch, and vow never to tell the other family members by sitting on the stained spot for the rest of their lives.
Read More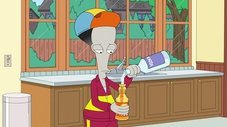 When Roger breaks his ankle, Francine convinces Stan to let him play in his basketball league. Meanwhile, Steve sings a song that parodies R. Kelly's "Trapped in the Closet".
Read More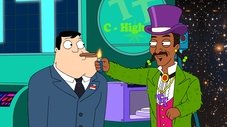 Jeff wins a tour through a mysterious weed factory and brings Stan along.
Read More