Episodes
5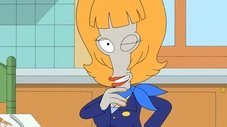 Francine becomes less attracted to Stan when he gets involved with slot car racing. Roger becomes a stewardess to perform comedy routines on the plane but is upset when another stewardess is funnier than him.
Read More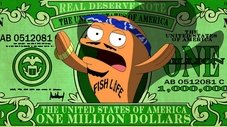 Bullock asks Stan to fill in for him at his class at the CIA Academy and Stan finds that the cadets are the perfect captive audience for his boring stories; Klaus becomes the hype-man for a famous rapper
Read More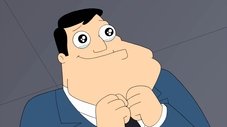 When Steve starts acting out his sexual energy, Francine asks Stan to give him the talk, but he makes Steve join a creepy father-daughter celibacy club with him instead. Also, the family builds a water slide in the backyard.
Read More
Francine becomes obsessed with home security after a break-in rattles her. Steve tries on Hayley's laidback approach to school work.
Read More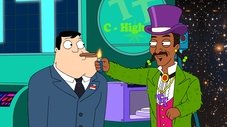 Jeff wins a tour through a mysterious weed factory and brings Stan along.
Read More