Episodes
5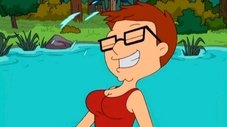 Stan wants Steve to be popular and goes to desperate measures giving him steroids to make him bigger, better, and part of the in-crowd at school. But when the steroids have an unexpected side effect, Steve gets a lot more attention than anyone expected. Meanwhile, after Hayley makes a movie about Francine's life as a housewife, Francine is determined to start a new career as a doctor.
Read More
With a flair for the dramatic, Roger invites Stan to attend one of his acting classes.
However, tempers flare when they both audition for the same role, leaving them to duke it out for top dog.
Meanwhile, Steve and his friends get into a pillow fight when they try to plan the greatest slumber party ever.
Read More
When Steve has trouble crossing over into the "cool kids" social circle, Klaus and Roger place their bets to see how quickly Roger can make him cool. Everything they try backfires until Steve becomes the in-crowds designated driver. Meanwhile, Stan and Francine take turns pranking each other.
Read More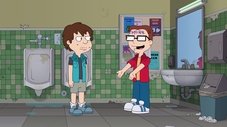 Thwarted in their efforts to secure dates for the upcoming high school prom, Steve and Snot turn to the CIA's cloning machine to churn out two willing ladies. But, when the device produces two uber-fast-growing newborn babies, the boys must break out their fathering skills to ready them in time for prom night. Meanwhile, Stan takes home the CIA's cloned pet, Daren the Dodo, with disastrous consequences.
Read More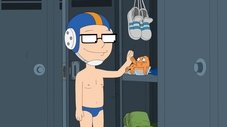 Steve joins the high school water polo team to get girls. Meanwhile, Roger and Stan get a boat.
Read More