Episodes
6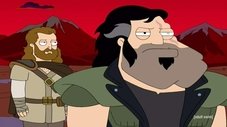 When the Smith family goes to church on Christmas Day, Stan is furious when he can't get a good seat. While Francine tries to ease his frustration, a moment of divine intervention occurs. Upset that he has been left on earth with Francine during the ultimate fight between good and evil, Stan ditches his wife to get into the pearly gates of heaven, but when Francine is kidnapped, Stan fights to get her back.
Read More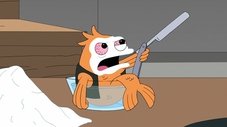 Stan is upset at the idea of becoming a grandfather after Hayley and Jeff announce they're trying to have a baby. Steve and Klaus join a drug gang after Steve decides to take being an uncle extra seriously.
Read More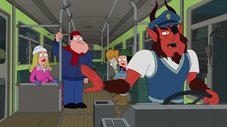 The Smith family must rescue Steve after he is kidnapped and taken to the North Pole. There, Santa Claus is using children to mine for precious stones that he needs to perform an ancient ritual.
Read More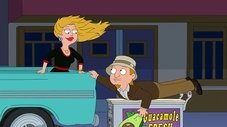 Jeff is forced to take Francine out for a not-so-wild night on the town. Klaus forces Steve to watch his celebrity impressions.
Read More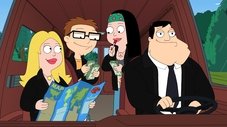 Stan buys the rights a Broadway show after inheriting money from a dead uncle.
Read More