Episodes
3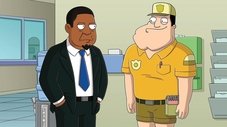 In order to be taken more seriously and to be a somebody, Stan becomes a meter maid who seems to have all of the power. Now he's getting the best tables at restaurants, pocketing quarters from meters and impressing Francine with his prowess. But, when Turlington from Parking Internal Affairs pays him a visit, Stan realizes crime and this lifestyle don't pay. Meanwhile, Hayley poses nude for a college art class and is surprised to see Roger there.
Read More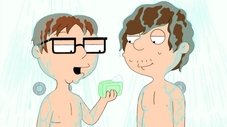 When Steve suffers indignities in school because of the back brace he must wear for his scoliosis, Stan confides in him that he wears a wig to cover his baldness. Meanwhile, Roger invites both Francine and Hayley to a posh spa even though he has only two passes, so he sneaks in Hayley in a suitcase, raising the suspicions of the house detective.
Read More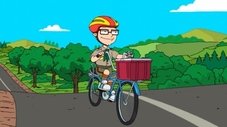 When Langley Falls implements a ban on trans fats, Stan finds himself legally separated from his favorite foods. He sets a poor example for the rest of the family when he blatantly disregards the law by crossing county lines and using Steve as a trans-fatty food mule to satisfy his own gluttonous desires.
Read More