Overview
Media
Fandom
Share
Episodes
6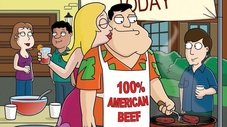 Francine decides to throw a block party to get in touch with the neighborhood. Stan learns his new neighbors are Iranian and immediately suspects that they are terrorists. To prepare Steve for living near terrorists, Stan makes Steve join a group of scouts, who turn out to be trouble makers. Roger is convinced he possesses hidden alien powers and is determined to find out what they are.
Read More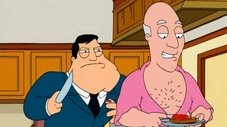 Stan finds Deputy Director Bullock, his supervisor, starting a relationship with Hayley. However, he can't risk saying or doing anything about it because he's up for a promotion at the CIA. Meanwhile, Steve finds Dick Cheney's BlackBerry and uses the contact numbers to play pranks on political figures from around the world.
Read More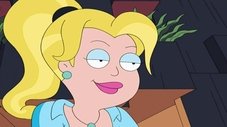 Stan and the family are characters in a James Bond style spoof. Stan must stop Tearjerker, played by Roger, a diabolical film producer who makes movies that can kill. Tearjerker's fiendish plot involves abducting celebrities from his spa and replacing them with celebrity robots that make horrible movies, all in an effort to make his masterpiece "Oscar's Gold" the best and saddest movie ever, causing millions of moviegoers to cry themselves to death.
Read More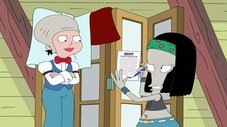 Steve signs Stan up for a father-son bike tournament, but the plan veers off-track when Stan admits that his father never taught him how to ride a bike. Determined to make things better, Steve helps reconcile Stan with his convict father. Meanwhile, Hayley needs internship credit for school, so Roger hires her to bartend at his makeshift bar in the attic.
Read More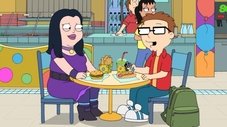 Steve and the gang sabotage a stuck-up kid's bar mitzvah after he hits on Steve's girlfriend, Debbie. But when Snot gets wrongly accused of stealing the kid's bar mitzvah money, he must answer to the Rabbi and his own celebration is in jeopardy. Meanwhile, Stan and Francine pitch a cell phone idea to Verizon, but the plan gets fuzzy when they can't deliver the goods.
Read More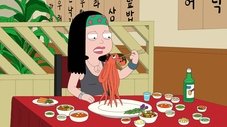 Steve goes to work with Stan and discovers the N.S.A.. Hayley decides to let go of being a vegetarian and eat meat for one day.
Read More