Episodes
5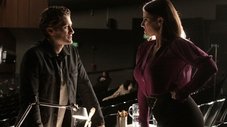 Fresh off their monumental win at Sectionals, New Directions is on top of the world. With an extra spring in their step, they get to work on new numbers for regionals. But when Rachel and Finn's budding romance hits a bump in the road after she becomes involved with a competitor, Jesse St. James, it threatens to derail the entire club. Mr. Schuester pays a visit to Shelby Corcoran, coach of Vocal Adrenaline, to confirm Jesse's motives. Meanwhile, Will is newly single, but is he ready to take his relationship with Emma to the next level? And to top it all off, Sue Sylvester returns from her condo in Boca with a renewed focus on destroying Will and disbanding the glee club.
Read More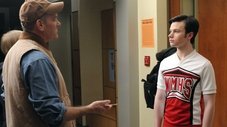 When a sore throat affects Rachel's singing voice, she goes into panic mode. Meanwhile, Kurt tries to change his persona to impress his father, and Puck makes a strategic move to elevate his social status.
Read More
Mr. Schuester encourages the glee club to express themselves using the music of Lady Gaga. Meanwhile, Rachael has a life-changing encounter, and Tina embraces her inner Goth.
Read More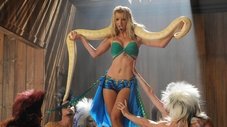 When Brittany and the gang try to convince Mr. Schuester to let them do a Britney Spears number, he is reluctant to go that edgy. Meanwhile, an insecure Will is curious about Emma's new beau, Dr. Carl Howell, so he convinces her to bring him in to talk to the kids about dental hygiene. While the dreamy doc inspires the girls to take their dental health more seriously, Will is left feeling worse than before.
Read More