Season Regulars
7
Crew
0
There are no crew records added to Season 7.
Episodes
6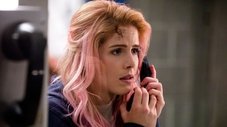 Following Oliver's shocking decision to turn himself over to the FBI and reveal his identity as the Green Arrow to the public, Oliver has spent the past five months in Slabside Maximum Security Prison. Determined to keep a low profile to shorten his sentence for the sake of his family, Oliver is tested when he runs into old foes. Meanwhile, Diggle and Dinah have taken on new jobs and left their costumes behind but not everyone is following suit. With her focus on William, Felicity tries to start over but when someone from her past resurfaces, things become complicated.
Read More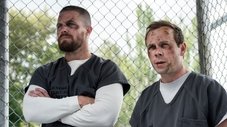 In order to track down Diaz from inside prison, Oliver realizes that will require aligning with an old enemy. Meanwhile, in Star City, Felicity's attempts to root out Diaz are thwarted by Diggle, whose allegiance to ARGUS now requires him to keep civilians like her on the outs. Realizing that she can no longer rely on her old team or old methods, a clear-eyed Felicity resolves to find a new way to go after Diaz.
Read More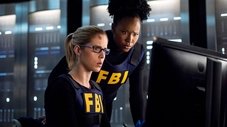 Still in prison, Oliver faces his biggest challenge yet. Meanwhile, Felicity gets an intriguing offer, and Diggle asks Curtis to go undercover for ARGUS.
Read More
Oliver makes a drastic move in his quest to find Diaz. Like her husband, Felicity pulls out all the stops to get to Diaz. Meanwhile, when arsonists target Rene's community center, injuring Zoe in the process, the mysterious new Green Arrow swoops in to help save the day. Faced with pressure from the mayor to capture the vigilante, Dinah must decide if following the rules at all costs is the best plan to keep the city safe.
Read More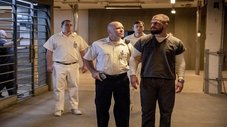 Crew
0
Directed by: No director has been added.
Written by: No writer has been added.
No guest stars have been added.
Slabside becomes even more dangerous after a guard is murdered and everyone is a suspect. Felicity enlists help from a surprising source in her pursuit of Diaz, and Laurel flexes her muscles as the District Attorney.
Read More