Episodes
5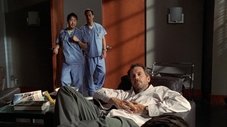 Dr. House exasperates his boss, Dr. Lisa Cuddy, when he suggests that two sick newborn babies in one hospital add up to an epidemic. Even more frightening is the fact he may be right. As more babies are quarantined and the maternity ward is shut down, Cuddy power-scrubs the hospital and House spars with Dr. Cameron and his team of specialists over his plan to possibly sacrifice one sick baby for the good of the others.
Read More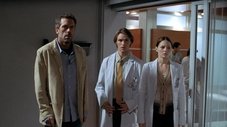 When young wife Elyse falls ill with a rare disease she can't possibly have, Dr. Cameron is very interested in the case - so much so that her interest convinces House to take the case, and the team struggles to save her and appease her very attentive husband, Ed. After Dr. House and Dr. Wilson treat a woman at the clinic with new breast implants, the idea that House's new patient Elyse may have breast cancer is raised as a possible diagnosis. But that diagnosis fails to be the answer when Elyse lapses into a coma after starting treatment. House starts to suspect Elyse has contracted a rare sexually transmitted disease, but when Ed and Elyse are questioned individually, they each deny having an affair. To save their patient's life, the team has to acknowledge that House is right: everybody lies.
Read More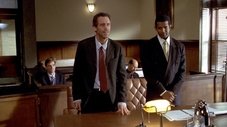 Legendary jazz musician John Henry Giles is checked into the hospital and when he's told he's dying from ALS, he signs a DNR to avoid a slow death. House disagrees with the diagnosis and goes against everyone's wishes when he violates the DNR to save Giles' life. The decision lands House in court, drives Foreman to consider taking another job, and results in Giles' paralysis worsening. But when the patient inexplicably starts getting better, the team has to figure out the mystery in reverse and find out why his condition is improving.
Read More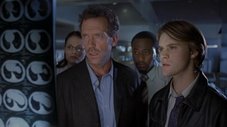 A 12-year-old boy believes he's cursed after a Ouija board tells him he's going to die. His father, a major financial supporter of the hospital, makes escalating demands of House and the team as they try to diagnose the boy's pneumonia-like symptoms and incongruous rash. Tension intensifies when House invites Chase's estranged father, a renowned doctor visiting from Australia, into their circle of diagnosticians - much to Chase's discomfort - and House is intrigued by Chase's lack of relationship with his father. When the boy's diagnosis becomes more evident, the young patient is forced to face the idea that his father may not be everything he believes.
Read More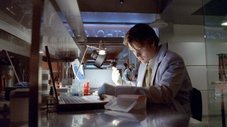 While a meningitis scare overwhelms the resources and staff of Princeton-Plainsboro Teaching Hospital, House zeros in on a single patient: a 12-year-old whose symptoms are similar to, but not quite right for, meningitis. Cuddy gives them an hour to crack the case before pulling their medical manpower to treat the countless patients taking over the waiting rooms, but when they discover something quite unexpected, House, Foreman and Chase must devise ingenious ways and locations to treat the girl's delicate condition amid the chaos.
Meanwhile, House asks Cameron to come back to her job now that Vogler is gone, but she's got a surprising requirement.
Read More