Episodes
4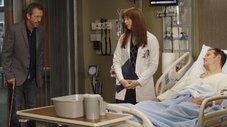 "Office Politics" is the sixth episode of the seventh season of the American medical drama House. It aired on November 8, 2010. It is also the first episode to feature Amber Tamblyn as Martha Masters, as a replacement of Thirteen.
Read More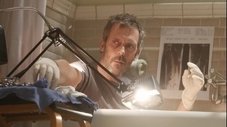 When House discovers that the experimental drug he's been using causes fatal tumors, he decides to attempt to excise them himself. However, he can't complete the surgery and ends up needing Cuddy's help. Meanwhile, Thirteen's friend from prison (Amy Landecker), a relapsed drug user, arrives at her apartment needing medical care after being stabbed. With her friend unwilling to go to the hospital, Thirteen enlists Chase's assistance when the friend loses sensation and movement in her arm. Also, Taub receives some unexpected news that could change his life.
Read More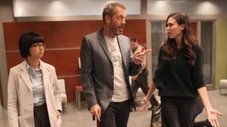 A CEO falls mysteriously ill just days before he signs a contract that would relocate his company's entire labor force to China. House attempts to make an underhanded business transaction with his wealthy patient, but when the patient's condition worsens, the team must work around the clock to save his life. Meanwhile, Park prepares for her hearing with the Princeton Plainsboro Disciplinary Committee chaired by Foreman, and Adams' outlook on her patient's business venture reveals her deeper feelings about loyalty.
Read More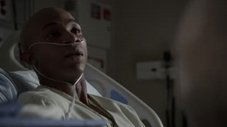 The team treats an Army veteran charged with treason after he leaked classified information. But the patient's life is put at risk when he refuses treatment unless he and his brother are given information about their late father, a war veteran, which raises questions about loyalty to one's family and country. Meanwhile, Adams suspects House may be sick, so she recruits Wilson and the other team members to plan an intervention and investigate his illness.
Read More