Episodes
2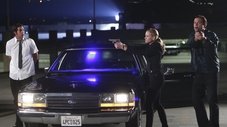 Sarah's father, a con artist, comes to meet her, revealing that he conned a Saudi Arabian sheik, Rajiv Amad, out of nearly a million dollars. The sheik turns out to be connected to terrorist fundings, so the General wants Sarah and Chuck to gain intel from Sarah's father, but things get complicated when Amad shows up.
Anna wants to take her relationship with Morgan a step further and asks him to move in an apartment with her. Devon lends him some money to buy one, but instead, he buys a car.
Read More
Expand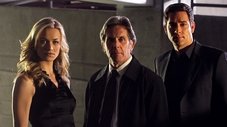 When Chuck and Sarah get conned out of their wedding money, there is only one man they can turn to for help -- Sarah's conman father, Jack Burton. Meanwhile, Morgan pressures Casey to face Alex's mother.
Read More
Expand