Overview
Underbelly is an Australian television true crime-drama series which broadcasts on the Nine Network. Each series is based on real-life events.
Top Billed Cast
We don't have any cast added to this TV Show. You can help by adding some!
Last Season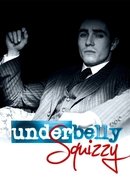 2013 | 8 Episodes
Underbelly: Squizzy, the sixth series of the Nine Network crime drama series anthology Underbelly, originally aired from 28 July 2013 to 2 September 2013. It is an eight-part series based on the life and career of notorious Melbourne gangster, Squizzy Taylor, and is set between 1915 and 1927. It premiered on 28 July 2013. The series began its production in late 2012, with filming commencing towards the end of 2012. It is the second series in the franchise after Badness not to have 13 episodes and the first series to be fully set in Melbourne since Underbelly.
Content Score
We're so close, yet so far.