Overview
Media
Fandom
Share
Hank Moody... No man is more committed to a midlife crisis.
Overview
A self-loathing, alcoholic writer attempts to repair his damaged relationships with his daughter and her mother while combating sex addiction, a budding drug problem, and the seeming inability to avoid making bad decisions.
Creator
Last Season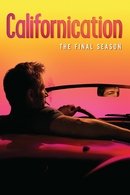 2014 | 12 Episodes
He's come a long way. After blowing every chance at love and happiness – and burning every bridge in Hollywood – Hank Moody is finally ready to put the past to bed. But as always, old indiscretions turn up to bite him squarely in the ass. Could it be too late to pull off a happy ending?
Content Score
Yes! Looking good!