Overview
Media
Fandom
Share
Episodes
4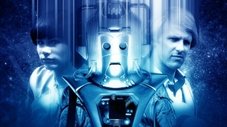 The TARDIS crew arrives on Earth in the 26th Century in a cave system where a military force is investigating the disappearance of a palaentological expedition.
Read More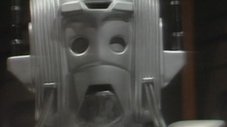 With the Doctor cornered in the underground caves by androids, Adric ventures outside of the TARDIS and manages to destroy one of them. They get control of the situation and the Doctor manages to open the door they've located - but in doing so, he's activated a bomb. They set off to find who is behind it all and arrive on board a spaceship on its way to Earth. Unknown to them as yet is that it's all down to the Cybermen, who are determined to destroy the Earth.
Read More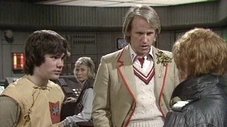 The Doctor and Adric are taken prisoner aboard the freighter after they've discovered one of the crewmen dead. Captain Briggs is upset at the delay the disappearance of three crew members has caused but the Doctor denies having anything to do with that. Meanwhile, the Cyber leader activates the Cybermen they've placed in the ship's hold and sets off to take control of the ship. Unbeknown to anyone, a member of the crew is assisting the Cybermen in their quest but the Doctor finds a way to hold them off, at least temporarily.
Read More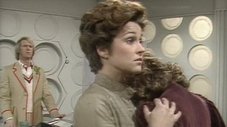 The Cybermen are now in control of the ship and they have eliminated their human accomplice. The Doctor, Adric and several members of the crew are now their prisoners. Tegan finds herself separated from Lt.Scott and she too is soon taken prisoner and is reunited with the Doctor who realizes just what the Cybermen are going to do: use the spaceship as a flying bomb. Scott and the other troopers make a rescue attempt. Adric tries desperately desperately to stop the ship from crashing into Earth.
Read More