The Weather Man 6.0
A Chicago weather man, separated from his wife and children, debates whether professional and personal success are mutually exclusive.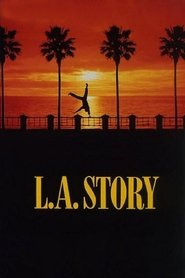 L.A. Story 6.5
With the help of a talking freeway billboard, a "wacky weatherman" tries to win the heart of an English newspaper reporter, who is struggling to make sense of the strange world of early-90s Los Angeles.
The Weatherman and the Shadowboxer 0.0
This short animation presents the haunting story of two brothers who share the scars, though not the memories, of an untold history that has driven them to existential extremes.
Currently on page: 1 of 1 (3 results)