This is the extraordinary tale of two brothers named Moses and Ramses, one born of royal blood, and one an orphan with a secret past. Growing up the best of friends, they share a strong bond of free-spirited youth…
Asterix at the Olympic Games 5.0
Astérix and Obélix have to win the Olympic Games in order to help their friend Alafolix marry Princess Irina (portrayed by supermodel Vanessa Hessler). Brutus (Benoît Poelvoorde) uses every trick in the book to…
DragonHeart: A New Beginning 5.4
When Geoff, an orphaned stable boy (Chris Masterson), discovers Drake (voice of Robby Benson), the world's last living dragon, he realizes that his dream of becoming a knight in shining armor can now come true.…
When Queen Elizabeth's reign is threatened by ruthless familial betrayal and Spain's invading army, she and her shrewd adviser must act to safeguard to the lives of her people.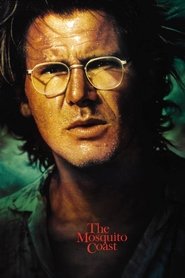 Allie Fox, an American inventor exhausted by the perceived danger and degradation of modern society, decides to escape with his wife and children to Belize. In the jungle, he tries with mad determination to create…
The classic role-playing game comes to life in this magical adventure. The empire of Izmer is a divided land: Elite magicians called Mages rule while lowly commoners are powerless. When Empress Savina (Thora Birch…
Cats & Dogs 5.0
When a professor develops a vaccine that eliminates human allergies to dogs, he unwittingly upsets the fragile balance of power between cats and dogs and touches off an epic battle for pet supremacy. The fur flies…
Animal Farm 6.8
A successful farmyard revolution by the resident animals vs. the farmer goes horribly wrong when corrupt pigs hijack it for their personal gain.
Elizabeth I 7.1
HBO miniseries about the the public and private lives of the later years of Queen Elizabeth I.
The Emperor and the Assassin 7.4
In pre-unified China, the King of Qin sends his concubine to a rival kingdom to produce an assassin for a political plot, but as the king's cruelty mounts she finds her loyalty faltering.
Obro the muscleman (Gordon Mitchell) goes to Atlantis and sinks a death-ray king (Bella Cortez) who knows the secret of immortality.
Currently on page: 1 of 1 (12 results)