Dawn of the Dead 7.4
During an ever-growing epidemic of zombies that have risen from the dead, two Philadelphia SWAT team members, a traffic reporter, and his television-executive girlfriend seek refuge in a secluded shopping mall.
The Watcher 4.9
FBI agent Joel Campbell, burnt-out and shell-shocked after years spent chasing serial killers, flees L.A. to begin a new life for himself in Chicago. But five months later, Joel's best laid plans are abruptly cut…
Space Truckers 5.6
John Canyon is one of the last independent space transport entrepreneurs. Rough times force him to carry suspicious cargo to Earth without questions being asked. During the flight the cargo turns out to be multitude…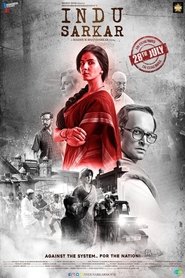 Indu Sarkar 5.0
Indu's husband, a government employee, believes in using the state of Emergency to advance his career, but a moral and ideological discrepancy sets her on a own path.
Chaos consumes a small town when a chemical facility explodes releasing a deadly toxin. Moments after the leak, the town's residents show signs of mutation, causing the military to quarantine the area leaving any…
Currently on page: 1 of 1 (5 results)