Keyword leader Movies
Dawn of the Planet of the Apes 7.2
A group of scientists in San Francisco struggle to stay alive in the aftermath of a plague that is wiping out humanity, while Caesar tries to maintain dominance over his community of intelligent apes.
The Last Samurai 7.3
Nathan Algren is an American hired to instruct the Japanese army in the ways of modern warfare, which finds him learning to respect the samurai and the honorable principles that rule them. Pressed to destroy the…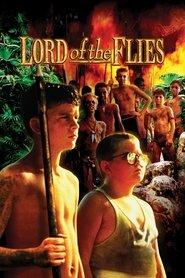 Stranded on an island, a group of schoolboys degenerate into savagery.
Bang Rajan 6.6
Set right before the fall of Thailand's old capital, Ayuttaya, Bang Rajan draws on the legend of a village of fighters who bravely fended off the Burmese armies. With no support from the Royal army, the villagers…
Theresa: The Body of Christ 3.7
In the 16th century, the daughter of a Spanish nobleman joins a convent and becomes a spiritual leader.
Black George 5.0
The first feature film made in Serbia, "Black George" is a biography of Karađorđe, the famed leader of the rebellion against the Turkish empire in 1804, tracing his whole life from childhood until his death in 1817.
Left Right Left 7.2
The basic story of the movie revolves around P.K. Jayan aka 'Vattu' Jayan (played by Indrajith) and Roy Joseph aka Che Guevera Roy (played by Murali Gopy). Vattu Jayan is a corrupt cop who manages his daily necessities…
Night Parade 4.3
The story is about Haruki, an eleven-year-old boy who is also the prince of all insects. It is possible he can shrink himself to any size. But that isn't important right now.
Trump's Unlikely Superfans 0.0
Ahead of the U.S. Presidential Elections, Angela Scanlon travels across America to meet some of Donald Trump's most unlikely supporters - including a second-generation Mexican American who wants Trump to build that…
Currently on page: 1 of 1 (13 results)