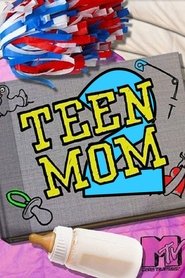 Teen Mom 2 4.6
Jenelle, Chelsea, Kailyn, and Leah are four young women navigating complicated lives. It's not always easy being a young mom.
The Secret Life of the American Teenager 4.4
Amy and her friends at Grant High learn to define themselves while they navigate the perilous waters of contemporary adolescence. Between their love triangles, secrets, drama, accusations, gossip, confusion, and…
16 and Pregnant 3.5
16 and Pregnant is an American reality television series that debuted June 11, 2009, on MTV. It follows the stories of pregnant teenage girls in high school dealing with the hardships of teenage pregnancy. Each…
Teen Mom 3 5.3
Mackenzie, Katie, Briana, and Alex from the fourth season of 16 and Pregnant who are facing the challenges of their first years of motherhood.
Miki Ichinose is a 14-year-old schoolgirl who is very outgoing and cheerful. She lives with her parents and younger brother. She is in a romantic relationship with Satoshi Kirino who is 15-years-old. They keep their…
Currently on page: 1 of 1 (7 results)