No Reservations 6.1
Master chef Kate Armstrong runs her life and her kitchen with intimidating intensity. However, a recipe for disaster may be in the works when she becomes the guardian of her young niece while crossing forks with…
Beyond the Sea 6.5
Based on the life and career of legendary entertainer, Bobby Darin, the biopic moves back and forth between his childhood and adulthood, to tell the tale of his remarkable life. Kevin Spacey did his own singing…
An obsessive-compulsive Japanese librarian living in Bangkok spends most of his days contemplating suicide in his lifeless apartment. His life changes when he witnesses the death of Nid, seconds before he was about…
Repli-Kate 5.4
A scientist and his sidekick accidentally clone a journalist and decide to turn the mistake into Repli-Kate, their idea of the perfect woman, who loves, beer, football, and frat parties.
Sergio Herman, Fucking Perfect 8.2
Master chef Sergio Herman feels he needs to let go of his 3-star restaurant Oud Sluis in order to fulfill his dreams. A revealing story about perfection, ambition and sacrifices.
Craig's Wife 7.5
A spoiled, materialistic woman makes life miserable for everyone around her.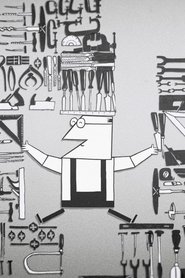 Currently on page: 1 of 1 (8 results)