The Last Emperor 7.4
A dramatic history of Pu Yi, the last of the Emperors of China, from his lofty birth and brief reign in the Forbidden City, the object of worship by half a billion people; through his abdication, his decline and…
Less Than Zero 6.2
A college freshman returns to Los Angeles for the holidays at his ex-girlfriend's request, but discovers that his former best friend has an out-of-control drug habit.
The Leopard 7.8
As Garibaldi's troops begin the unification of Italy in the 1860s, an aristocratic Sicilian family grudgingly adapts to the sweeping social changes undermining their way of life. Proud but pragmatic Prince Don Fabrizio…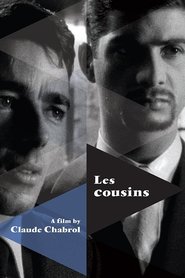 Les Cousins 6.7
Charles is a young provincial coming up to Paris to study law. He shares his cousin Paul's flat. Paul is a kind of decadent boy, a disillusioned pleasure-seeker, always dragging along with other idles, while Charles…
The Traveller 8.0
The devil, following in the footsteps of Christ, decides to become flesh and take a stroll around Earth to see how humans have progressed, and have a little fun creating havoc and mayhem in the process.
Me and My Sister 5.0
A story of two sisters, one from the country with simpler attitudes who comes to stay for a short while with her sophisticated sister who lives in the big city.
I Walk the Line 5.7
Tawes is the sheriff in a godforsaken little hole somewhere in Tennessee. A man of strong moral fibre he is always quick to judge others and follows the law zealously. Then he meets Alma, a young beautiful girl…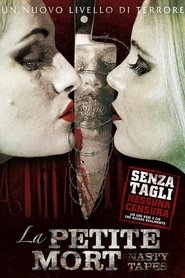 La petite mort 4.0
Three friends, Simon, Nina and Dodo, travel to Mallorca but their flight is delayed in Frankfurt. Accidentally the get mugged and wind up at a restaurant called "Maison de la Petite Mort", a notorious venue where…
Lightning Over Braddock: A Rustbowl Fantasy 0.0
Tony Buba, a film maker from Braddock, Pennsylvania, tells the story of his hometown's decline (along with the rest of the steel mill towns along the Monongahela River) while he dreams of making higher budget films.…
An animated adaptation of Poe's famous short story.
Currently on page: 1 of 1 (11 results)