Black Hawk Down 7.2
When U.S. Rangers and an elite Delta Force team attempt to kidnap two underlings of a Somali warlord, their Black Hawk helicopters are shot down, and the Americans suffer heavy casualties, facing intense fighting…
Delta Force 3: The Killing Game 2.5
A terrorist places an atom bomb somewhere in an American metropolis. The president of the U.S. has no other choice; he has to call Delta Force.
Operation Delta Force 4: Deep Fault 3.5
When a group of seismologists are taken prison, the forces that be know that there is only one team of rescuers to turn to--the highly elite Delta Force. Upon beginning this difficult mission to track down and save…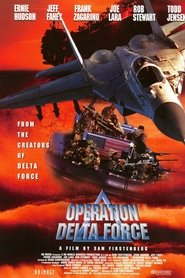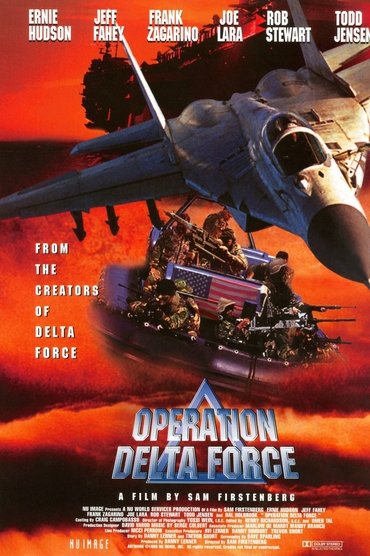 A team of military experts and scientists go after a terrorist group that has seized a deadly virus and is threatening to release it.
Operation Delta Force 3: Clear Target 4.8
The anti-terrorist team Delta Force destroys a billion dollar cocaine stash, to the extreme displeasure of drug cartel leader Umberto Salvatore. To retaliate, he hijacks a stealth submarine and threatens to unleash…
The True Story of Black Hawk Down 7.0
On October 3rd, 1993, 120 Delta Force Commandos and Army Rangers were dropped into the heart of Mogadishu, Somalia. Their mission was a fast daylight raid to kidnap lead terrorist Mohammed Farrah Aidid, who had…
We don't have an overview translated in English. Help us expand our database by adding one.
Currently on page: 1 of 1 (9 results)