Overview
In a gritty and alternate 1985 the glory days of costumed vigilantes have been brought to a close by a government crackdown, but after one of the masked veterans is brutally murdered an investigation into the killer is initiated. The reunited heroes set out to prevent their own destruction, but in doing so uncover a sinister plot that puts all of humanity in grave danger.
Tagline
Justice is coming to all of us. No matter what we do.
Crew
Show All
Cast
Show All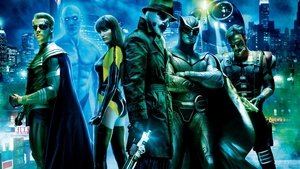 Genres
Production Companies
Paramount Pictures, Warner Bros. Pictures, DC Comics, Lawrence Gordon Productions, Legendary Pictures
There are no English reviews for this movie. Would you like to write one?
Similar Movies
Similar items on TMDb are built by looking for other objects that have the same plot keywords and genres. If there aren't any listed, try adding some. As a general guideline when adding these keywords, think of things that help describe the movie. Key plot points (no spoilers though!), general themes and moods are especially useful.