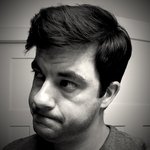 Medlem siden september 2008
Hi there! My name is Travis and I am the founder of TMDb. I started building TMDb in 2008 and was lucky enough to start working full time on it in 2010. I have poured my heart and soul into this thing. I hope you find everything I've built to be useful in some way or another. 😀 My goal for TMDb has always been to create the best movie and TV database on the planet and hopefully it's heading in that direction.
Stats
Totale Redigeringer
34795
Totale Bedømmelser
1220
Bedømmelses Oversigt
Mest Sete Genrer
Hvis du gerne vil have en kopi af denne liste eksporteret til CSV, klik på "Eksportér" knappen nedenunder. Vi laver eksporteringen og sender den til dig via email. Afhængig af størrelsen på din liste, kan det tage nogle få minutter at færdiggøre.