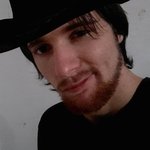 Member since February 2019
Sport is a very important milestone in the fight against global warming. But that's not all. Sport is an arena for fighting domestic violence, racism, hooliganism in schools and bullying strong students over weak ones. Sport is a way to make the world better in every way.
Stats
Total Edits
4,966
Total Ratings
794
Rating Overview
Most Watched Genres
If you'd like to have a copy of this list exported to a CSV, click the "Export" button below. We will create the export and send it to you via email. Depending on the size of your list, this can take a few minutes to complete.