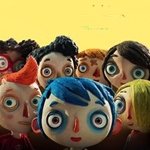 The flower that blooms in adversity is the most rare and beautiful of all.
Stats
Totale Redigeringer
269017
Totale Bedømmelser
821
Bedømmelses Oversigt
Mest Sete Genrer
Hvis du gerne vil have en kopi af denne liste eksporteret til CSV, klik på "Eksportér" knappen nedenunder. Vi laver eksporteringen og sender den til dig via email. Afhængig af størrelsen på din liste, kan det tage nogle få minutter at færdiggøre.