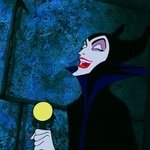 Member since February 2017
I am a 31-year-old guy, who enjoys films exceedingly. I mostly like horror films, but I also like drama, thriller and mystery flicks. I can appreciate comedies every once in a while, but that doesn't happen very often. I have zero interest in action flicks, although I regard "Charlie's Angels" as a guilty pleasure.
These are some of my favorite movies (in no particular order) * "Suspiria" (1977) * "The Texas Chain Saw Massacre" (1974) * "Rosemary's Baby" (1968) * "Inferno" (1980) * "Dark Waters" (1993) - aka "Temnye vody" * "The Beyond" (1981) - aka "...E tu vivrai nel terrore! L'aldilà" * "Antropophagus" (1980) * "What Ever Happened to Baby Jane?" (1962) * "Dagon" (2001) * "Friday the 13th" (1980) * "Unhinged" (1982) * "Psycho" (1960) * "Black Sunday" (1960) * "The Silence of the Lambs" (1991) * "The Hills Have Eyes" (1977)
Yes, I am another IMDb refugee, looking for shelter in these message boards and I'm getting pretty comfortable here.
Stats
Total Edits
110
Total Ratings
347
Rating Overview
Most Watched Genres
If you'd like to have a copy of this list exported to a CSV, click the "Export" button below. We will create the export and send it to you via email. Depending on the size of your list, this can take a few minutes to complete.