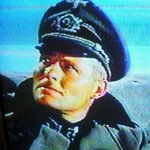 Member since February 2017
I'm a published author. My books are called "Treason: A Novel", "Killer Betty", "The U.S.-Mexican War of 2017", "The Bombardier", "Rig For Silent Running", "Four Years in the 'Donald Duck' Navy", "Face to the Sun","638 Regiment" and "Jarhead Tanker." The first is about a military coup in the U.S.A. The second book is about a female serial killer. The third is written about the war after the fact. The fourth is about a Jewish-American flyer shot down in Nazi Germany. The fifth is about a WWII American submarine commander, from 1942 to 1945. The sixth is the true story of my father in his time in the U.S. Navy amphibious forces during the early Cold War period. The seventh is about a Spanish Army volunteer fighting for the Germans in Russia in WWII. The eighth is about a French volunteer on the Russian Front in WWII. The ninth is about a U.S. Marine tank officer in the Korean War. My tenth is called "Campaign in Britain: 1940-41." It's the story of a German general during Operation Sealion, the planned invasion of Britain in 1940, and of his battles from Dover to London and beyond. The eleventh is called "Desperate Commands", and is about the Italian resistance in Northern Italy in 1944-45.
Look for them at http://productsearch.barnesandnoble.com/search/results.aspx?store=book&ATH=Anthony+Genualdi.
If you prefer to use Amazon, this is the link to my author page:http://smile.amazon.com/Anthony-Genualdi/e/B00J086RX2/ref=srtc2_0?qid=1435879498&sr=1-2-ent
Here is the search result for my work on BookLocker: http://search.booklocker.com/search-bl.cgi?q=Anthony+Genualdi&t=&SEARCH=Search
Also, all of my works are on iBooks. Here is that link: https://books.apple.com/us/artist/anthony-genualdi/495077865
Plus at Kobo.com. https://www.kobo.com/us/en/search?query=anthony%20genualdi&fcsearchfield=Author
Thanks.
Stats
Total Edits
980
Total Ratings
40
Rating Overview
Most Watched Genres
If you'd like to have a copy of this list exported to a CSV, click the "Export" button below. We will create the export and send it to you via email. Depending on the size of your list, this can take a few minutes to complete.