Episodes
7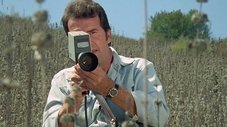 Jim is helping a Countess avoid a blackmailer but is then charged for the Blackmailer murder...
Read More
Jim's girlfriend suddenly disappears with no clue as to how or why. Lt. Diel thinks Rockford is probably responsible for her disappearance and orders him to stay away from the case. But Jim can't stop until he finds out what happened.
Read More
A cop dies in an accident that his mother refuses to accept. Rocky offers Jim's services free of charge. After begrudgingly accepting the case he discovers that dirty cops might be involved which then pits him against a very angry Lt. Diel.
Read More
Christine Dusseau, a female private eye, first blindsides Rockford, then joins him in tracking down the murderer in a case the police have dismissed as a suicide.
Read More
A client of Beth's hires Jim misleadingly to check on his company.
Read More
Rocky's friend is killed thinking his Granddaughter was kidnapped leading Jim with the help of Rocky to untangle a crooked real estate deal.
Read More
A washed-up comedian finds out about a Mob family member's secret, and gets Jim in trouble by framing him for a murder.
Read More