Episodes
4
We don't have an overview translated in English. Help us expand our database by adding one.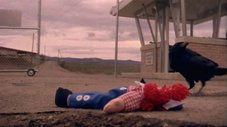 When a deadly virus escapes from a government research facility, few prove to be immune to its effects. With symptoms similar to the flu, those who come into contact with it quickly die. One survivor is Stu Redmond, a gas station attendant from Texas, who suffers no ill effects whatsoever. Kept in a medical research facility in Vermont, doctors try to determine why he is still alive. Others that also survive include Frannie Goldsmith who lives with her dad; Nick Andros, a deaf-mute; a rock musician, Larry Underwood; and Lloyd Henreid, in jail for murder. Survivors begin to have dreams, either about an old Afican-American woman, Mother Abigail, or a much scarier evil man.
Read More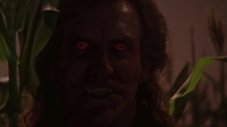 The plague has taken its toll and only those immune to the virus are alive. The forces of good and evil are slowly taking shape. Those that have been dreaming about Mother Abigail are slowly making their way towards her in Nebraska. Stu Redmond joins up with Frannie Goldsmith and others. When Nick Andros and the first of the travelers arrive, Mother Abigail tells them they will soon be moving further west, to Colorado. Randall Flagg is gathering his own forces as he releases Lloyd Henreid from jail. Through her dreams, he also recruits Nadine Cross, who had been traveling with Larry Underwood.
Read More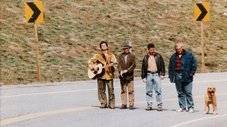 Hundreds are now in Boulder, Colorado with Mother Abigail but Randall Flagg has sent Nadine Cross to infiltrate the group. Unable to seduce Larry, she then sets her sights on Harold. But just as the citizens begin to organize their lives, Mother Abigail leaves Boulder. The residents do become concerned about what Randall Flagg, based in Las Vegas, may be up to and decide to send three people west to find out.
Read More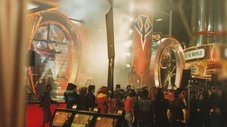 The final confrontation between good and evil takes shape. Tom gathers information and tries to return to Boulder. With Mother Abigail gone and several members of the committee killed in an explosion, Stu, Larry, Glen and Ralph set off West as instructed. Nadine and Harold set off for Las Vegas but Randall Flagg has something special in store for both of them. Flagg's group starts to fall apart. Trashcan Man decides to set the biggest fire of his life.
Read More