Episodes
7
Despite growing up with Ken the ""dream stomper,"" Titus has realized his dream of building hotrods. Unfortunately, his latest client--a trendy Web designer--wants to add an oversized spoiler/wing to the top of his custom car. Even though the client is offering an insane amount of money, Titus refuses to do the addition because it will destroy the artistic integrity of his work. Titus argues with Dave and Tommy, who have been slaving over the car and want the money. But Titus refuses to sell out. When Titus gets accidentally pinned underneath the car, Tommy calls Ken to bring over a jack. While Ken takes Polaroids of his trapped son, he encourages Tommy and Dave to take advantage of the situation...and do the work on the car themselves. They do, and it's hideous. When the client arrives, it's Tommy who tells him they won't release the car. And it's Titus who gives in once he sees all the zeroes on the payment check!
Read More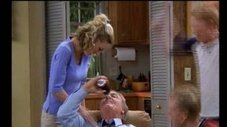 Christopher grows concerned when his father's lack of drinking turns the elder Titus into a mild-mannered, boring guy. In an effort to get his mean-spirited, mischievous dad back, Titus stages an intervention with Dave, Tommy and Erin's reluctant help. They surprise Ken at home and beg him to admit he has a ""non-drinking problem."" Nothing seems to work — not even a visit from Ken's boss who tells him he's not as effective sober. Ken assures them that he can start drinking whenever he wants.
Finally, Christopher hands him a beer and throws down the gauntlet, calling Ken a ""wussy."" Ken takes a drink and, as the alcohol fog rolls in, gets his fighting spirit back. As a special thank you to his concerned friends and family, Ken reveals their darkest secrets: Titus embezzled money from the company to invest in a car, and lost it when the car was smashed in a hit and run; Erin's worried Titus will snap just like his lunatic mother; and Dave is the one who hit Titus' car! The intervention qui
Read More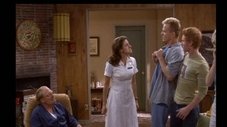 After Titus' practical joke on Ken, Christopher tries to get back into his dad's good graces...but finding him a new girlfriend wasn't part of the plan.
Read More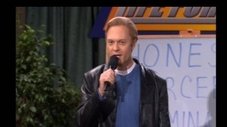 Tommy tricks Erin and Christopher into attending a self-help seminar to obtain breakthroughs in their personal lives...but when Papa Titus finds out, he plans to break through a few things of his own.
Read More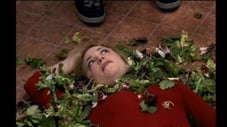 A gathering includes Tommy's new girlfriend – the waitress Titus slept with during a one-night breakup with Erin.
Read More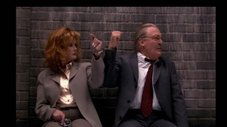 Connie Stevens becomes the third actress (after Christine Estabrook and Frances Fisher) to play the role of Titus's mother, Juanita, who was last seen having just fatally shot her abusive husband at Titus and Erin's ill-fated wedding. Now Juanita is on trial for murder, and ex-husband Ken can't wait to testify and put her away for good. Not so Titus. She is, after all, his mom, and when Titus takes the stand—following some well-intentioned but highly incriminating remarks by Erin, Dave and Tommy—he emphasizes the positive things he's learned from her. What later transpires during the course of the trial, however, can in no way be construed as positive.
Read More