Overview
The ChouSeiShin Series is a tokusatsu superhero TV franchise which debuted in Japan from 2003 through 2006. The Chouseishin Series was produced by Toho Company, Ltd., in association with Konami, to emulate and rival the success of Toei's Super Sentai and Kamen Rider genre.
Series Cast
We don't have any cast added to this TV Show. You can help by adding some!
Last Season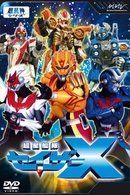 2005 | 38 Episodes
In the year 2500, the Earth has been taken over and covered in darkness by a race known as the Neo-Descal. The remaining members of the human resistance send their trump card weapons, the three Meteor God warships to the past to try to change the future by stopping Neo-Descal in 2005, when their attacks began. Along with the Meteor God warships comes Ad, captain of the Adle-Eagle squad and his right hand man, Gordo, Kane, captain of the Beet-Vizor squad, and the twin Sazers Ein and Zwein, and Remy, who pilots Great Lio. Ad and Kane are joined by Takuto Andou, whose grandfather met Captain Shark, leader of the resistance, as a young man and was left with a Knuckle Cross to allow his grandson in 2005 to become the third member of the team known as Sazer X. Sazer X fight the space pirates known as Descal, and later Neo-Descal when they arrive from the future after the defeat of their ancestors. Captain Shark, known as the Shark Sazer, arrives later from the future, along with his rival, Jackall, a mysterious Sazer-like being who holds one of Shark's greatest secrets.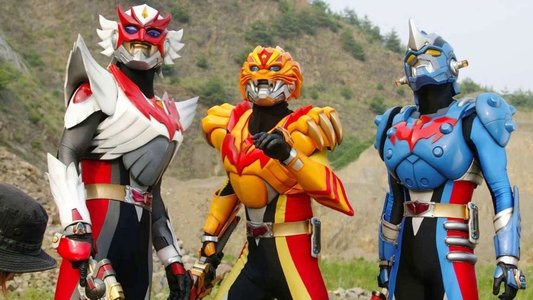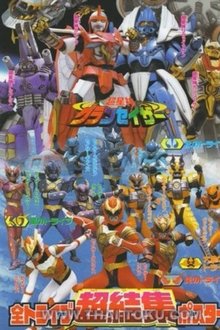 Facts
Original Name Chouseishin Gransazer
Status Ended
Networks
Certification -
Type Scripted
Original Language Japanese
Runtime -
Genres
No genres have been added.
Keywords
No keywords have been added.
Content Score
Still needs a little work.
Top Contributors