Series Cast
We don't have any cast added to this TV Show. You can help by adding some!
Last Season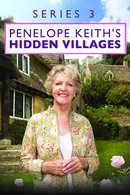 2016 | 5 Episodes
Penelope looks back at the hidden villages she has visited across Britain
Recommendations
We don't have enough data to suggest any TV shows based on Penelope Keith's Hidden Villages. You can help by rating TV shows you've seen.
Content Score
We're so close, yet so far.