Season Cast
90
Season Crew
288
Episodes
5
With untold millions at risk after the Chernobyl explosion, nuclear physicist Ulana Khomyuk makes a desperate attempt to reach Valery Legasov, a leading Soviet nuclear physicist, and warn him about the threat of second explosion that could devastate the continent.
Read More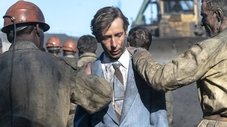 Lyudmilla Ignatenko, a Pripyat resident, ignores warning about her firefighter husband's contamination. Valery Legasov lays out a decontamination plan, complete with human risks.
Read More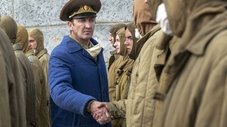 Valery Legasov and Soviet Deputy Prime Minister Boris Shcherbina consider using lunar rovers to remove radioactive debris, while Ulana Khomyuk faces government hurdles in determining the truth about the cause of the explosion.
Read More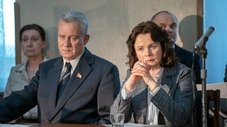 Valery Legasov, Boris Shcherbina and Ulana Khomyuk risk their lives and reputations to expose the truth about Chernobyl.
Read More
Crew
12
Directed by: No director has been added.
Written by: No writer has been added.