Episodes
3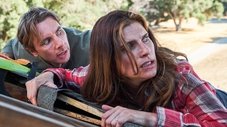 Newlyweds Rio and Mike drop everything (including their jobs and overbearing mother-in-law) to make the move from big city New York to rural Nebraska in search of a simpler life. They soon realize that becoming farmers isn't as easy as they planned as they are faced with unexpected challenges.
Read More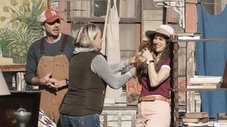 After weeks of researching soil revitalization and coming up with a wonderful plan to make their farm successful, Rio and Mike are forced to find a new strategy when the weather forecast is not in their favor. As Mike tries to focus on addressing the dead soil, Rio attempts to connect with new neighbors at the Bowman's potluck but ends up spicing up her romantic relationship with Mike instead.
Read More
Mike attempts to fit in with the Coffee Boys in order to get rid of his old nickname, "Short Shorts," by trying to prove to them that he's a "true farmer." Meanwhile, Rio finally gets Constance to open up to her, and she discovers that Constance has a liking for Rudy.
Read More